Montessori-Based Childcare
San Jose, California
For over 30 years, Piedmont Hills Montessori Academy has been serving families in San Jose and the surrounding communities with high-quality childcare services that foster the emotional, social, physical, and academic development of toddlers, preschoolers, and kindergarteners.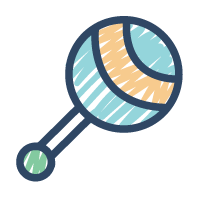 Toddlers
Our Montessori toddler program is for children ages 2 to 3. In this class, your child participates in hands-on activities, free play and what every toddler should enjoy—fun! We offer a few different toddler programs: full day, half day, morning care, afternoon care, or two and three full day care. We carefully select our teachers based on their qualifications, experience, friendliness, sensitivity, and more. So whether your toddler is here part time or full time, you can rest assured knowing that they are in the very best hands.
Our Montessori toddler class implements activities and curriculum that align with the principles of the Montessori Method of Education, even in our toddler class. At this age, our goal is to encourage your child to learn in the way that suits him or her best so that learning is fun.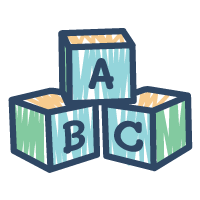 Preschool
Our Montessori preschool class is for children ages 3 to 4. In the preschool program, your child participates in hands-on activities that promote independent learning and discovery. Children can attend preschool for full days or half days, or for a few full days each week. Our Montessori preschool curriculum includes hands-on activities designed to spark creativity and imagination, while giving your child the freedom to explore what interests them. At the same time, we give children the opportunity to participate in activities that develop fine motor skills, gross motor skills, social skills, and more.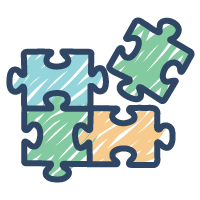 Pre-K
Our Montessori pre-K program is for children ages 4 to 5. In this class, your child begins to learn the fundamental building blocks of education through hands-on activities and self-directed learning. We provide structure for children to learn about shapes, colors, and letters in a way that makes the most sense to them. Our pre-K teachers are qualified, experienced, and passionate about Montessori education.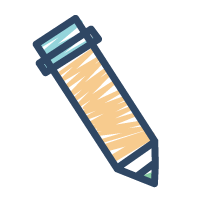 Kindergarten
Our Montessori kindergarten program is for children ages 5 to 6. Here your child learns the basic principles of math, reading, writing, and more in this class. Like all of our other classes, the focus of our kindergarten class is still hands-on learning and encouraging your child to explore on their own. We use a Montessori kindergarten curriculum to facilitate a learning environment that is adaptable for all kinds of learners. Our kindergarten teachers are there to assist your child as needed and encourage them on their learning journey. We offer both half day kindergarten and full day kindergarten.

 "I see a significant development in my kid since he started attending the school."
"Our child has developed so much since he started going to school here."
"Enrolling my son to the Montessori school has been one of the best choices we ever made for his education."
"This place has safe environment for little kids. I would recommend this place to all parents."
"The teachers are very knowledgeable and friendly and treat the children as they would their own kids."